It's Technique Tuesday on the Bo Bunny Blog today and I wanted to share a quick and esy technique to make your chipboard letters sparkle. Oh and I got to use the new Mama-Razzi2 collection for this layout!! I'm in love with this collection, but then again I love them all!!
Embellishing your Chipboard Letters
Say Cheese Papa
Debbie Sherman
Bo Bunny Supplies:
Patterned Paper:Mama-razzi2, Mama-razzi2 Viewfinder,Mama-razzi2 Photo Booth,
Mama-razzi2 Tripod
Noteworthy: Mama-razzi2 Noteworthy
Jewels:Mama-razzi2 Jewels
Chipboard:Mama-razzi2 Layered Chipboard, Mama-razzi2 12x12 Chipboard,CB Chipboard Alpha Chocolate
Buttons:Mama-razzi2 Buttons
Blossoms:Denim Daisy,Clover Daisy,Clover Dahlia
Doily's:8.5in Large Doilies
Sugared Embellishments
Supplies:
Chipboard Letters:Bo Bunny CB Chipboard Alpha Chocolate
Paint brush
Diamond Dust
Glossy Accents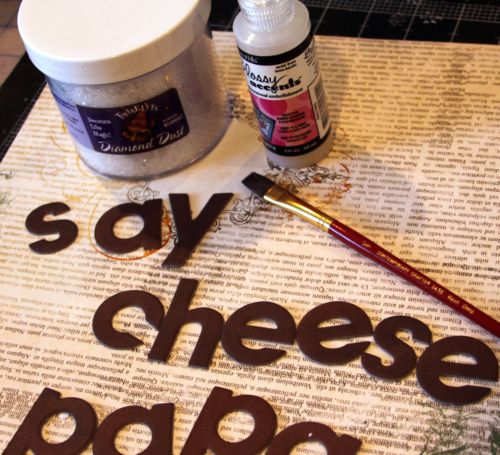 Apply a thin coat of Glossy Accents to your letters and while it is still wet, dip it in the Diamond Dust lightly. Allow to dry for 5 minutes or so.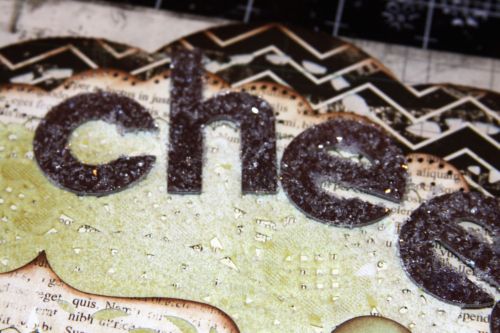 Adhere to your layout.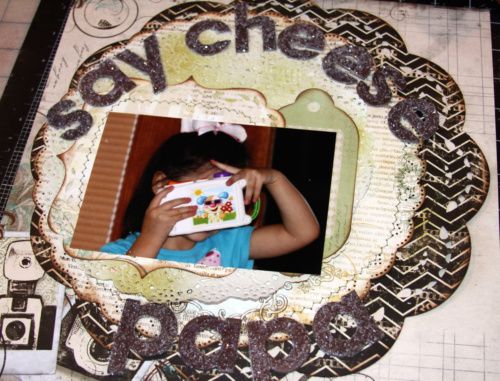 Finish up your layout with desired embellishments.
Thanks for stopping by my blog and I hope you'll give this a try!!
Debbie